Byta AC kompressor och dess delar S60 S80 V70 XC70 XC90
Publicerat av Sladdaren den April 24 2023 12:18:22
---
Den här guiden är på Engelska med förklarar med bilder och text hur du byter din AC kompressor och dess delar och kringutrustning. Komplettera eller kommentera guiden gärna längst ner på denna sida. Guiden kan du ladda ner via denna länk https://dl.dropboxusercontent.com/s/p...d_XC70.pdf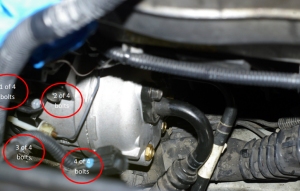 Here are some pictures to show what's required when replacing the A/C compressor, expansion valve
and receiver/drier on a 2001 Volvo V70. Even if you don't replace these A/C parts these pictures can
help with headlight assembly replacement, bumper cover removal, radiator fan assembly removal, etc. The guide can be download from the link above.



Besök gärna våra Youtube kanal där du kan få mer guider och tips för din Volvo modell.